Albury-Wodonga's first specialist compounding pharmacy.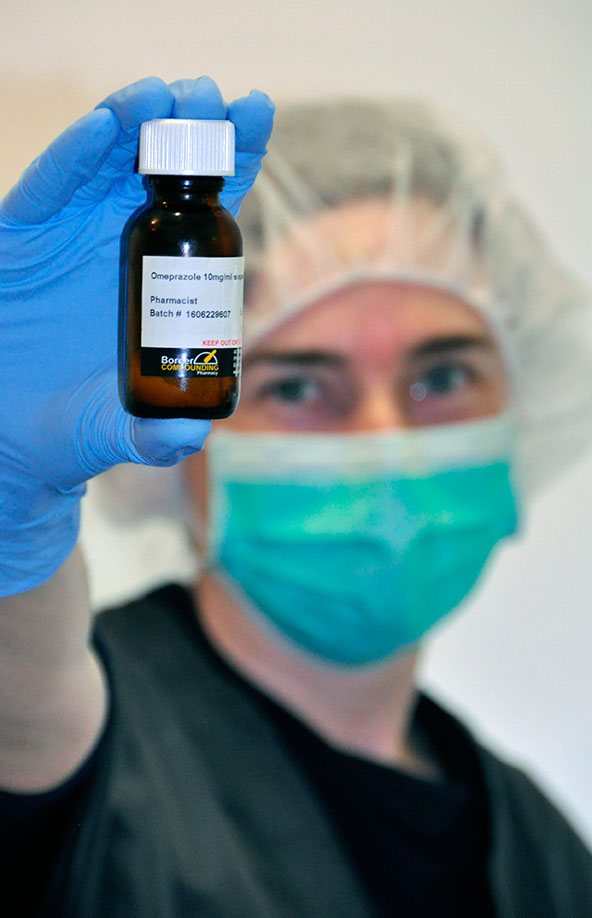 At Border Compounding Pharmacy, we compound a wide variety of medicines, nutritional supplements and herbal preparations.
We are continuously researching and developing new ideas for medicine and complementary health, and to achieve this we work closely with doctors, dentists, vets, nurses, naturopaths and other health professionals. We can also work with patients who have a product that they can no longer obtain, or who wish to have a specific medication or personal care product developed for their needs.
Our experienced staff are trained in pharmaceutical science and are passionate about compounding. All of our pharmacists and technicians are qualified to compound pharmaceutical products, we use only the highest-quality ingredients to make them, and our compounding laboratory is state-of-the-art.
In addition, with two industrially-certified cosmetic formulators on staff, we have a strong focus on personalised skin care. Our BCP Custom Skincare products are the result of our ambition to redefine skin care with the combined health-care and cosmetic focus that only a pharmacist can provide.
To discuss your custom-made medicinal or cosmetic requirements click here to contact our professional staff.